CityBee Intern in Transport Department
Description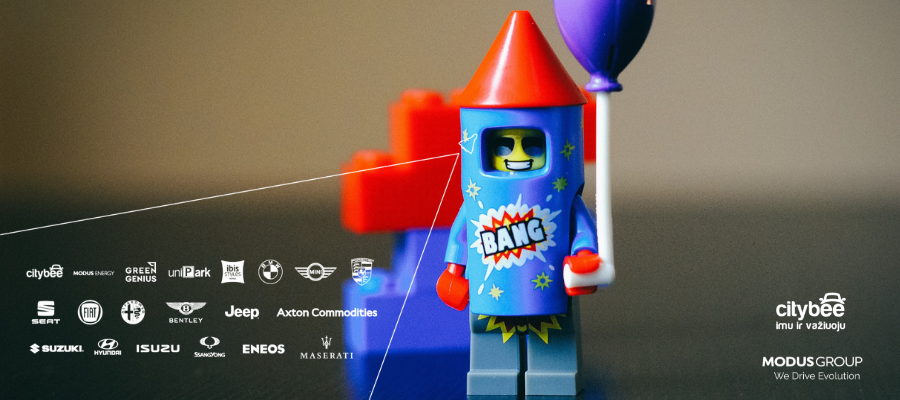 We are the drivers of the future who offer a great variety of global business and investment opportunities. We mainly focus on renewable energy (Modus Energy, Green Genius), mobility services (CityBee), smart parking solutions ("City Parking Group"), and auto business. Today we unify 18 automobile brands, including Porsche, Bentley, BMW, Fiat, Maserati and other big names of car industry. The fields that we invest in follow the same key guidelines: they are all about investing into the future, working smart and trusting green!

Bzzzz, the journey of CityBee started 5 years ago with only 5 cars meant for renting and sharing. Today CityBee car fleet has over 500 vehicles driven by more than 100,000 members of our community. In a year 2017 CityBee cars travelled a distance equal to 300 journeys around the Earth and by choosing car-sharing instead of owning the car the community saved around 100 tons of CO2! And this is just a beginning! Our team is pumped up and not going to stop until we create an innovative, comfortable, community-led and greener MOBILE future. Are you suitable to join us on this journey? You tell me!
As a CityBee Intern in Vilnius you will have a glimpse of what it takes to work behind-the-scenes of the car sharing platform. We promise you will polish and nourish your technical skills by managing the ad-hoc car fleet service requests and at the end of your internship become a guru in finding the simple solutions to the sometimes complicated-looking situations.
Requirements
To be our perfect fit we expect you to:
Have some experience or a decent understanding of car repair process;
Be interested in cars, logistics and fleet management;
Have driver's license;
Be well organized and attentive to details;
Have a positive "can-do" attitude;
Look for and implement alternative solutions
Believe that working smart > working hard.
Benefits
Here is what to expect from the day you join our team onwards:
How about working from a cafe or your own living room? Here at Modus Group you can work from anywhere (as long as it is compatible with our customers and your direct manager is informed);
A network for sharing knowledge and best practices among colleagues and experts from different sectors and countries;
Career opportunities within the businesses of the Group – no country is too far, no business is unfamiliar, no position is too high;
A modern and lively office, with attentively designed areas for every moment of your work day whether it is a productive work, relaxation, collaboration or a chit-chat;
And most important - freedom to think outside the box, create and realize your ideas.