BMW Auto Body Repair Technician
Description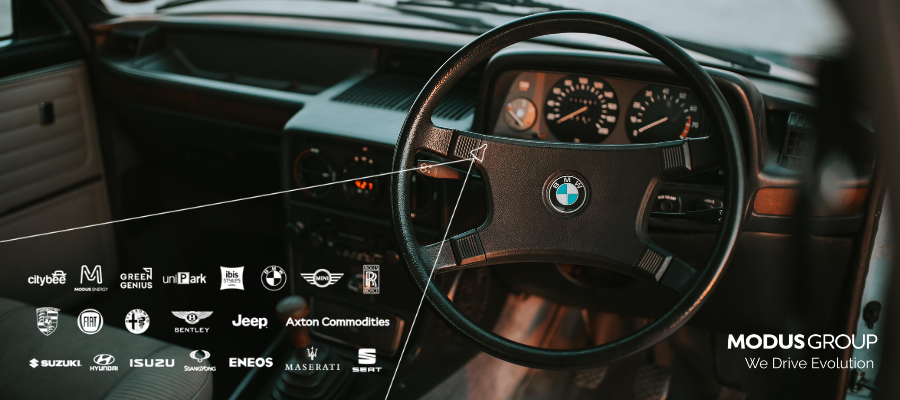 We are an international organisation currently operating in Lithuania, Latvia, Estonia, Spain, Poland and Belarus. Established in 1993, today we offer a great variety of different businesses and investment opportunities in the fields of renewable energy, mobility services, auto business and real estate. The brands that we have launched, while very different and unique all follow the same key guidelines: they are all about investing into the future, working smart and trusting green.

Two decades ago, the story of Modus Group started with the opening of our first BMW car dealership in Lithuania. Today we are official representatives and ambassadors of BMW, Mini, Alfa Romeo, Fiat, Jeep, Maserati, and Rolls-Royce in Lithuania, Latvia and Belarus. Do you share the same passion for cars as we do? Then join us on our journey!
As a Auto Body Repair Technician you will join our Krasta Auto Vilnius team based in Vilnius, Lithuania. In the role you will be responsible for repairing and restoration of the parts of vehicles after they've been damaged in an accident or other incident. You will be responsible for cars disassembly, assembling, and preparing the cars for painting. Also using a wide array of tools to cut off old parts, connect new parts to the car, fill holes, repair scratches, dents and dings, and turn the car into its original look based on the BMW manufacturing standards.
Requirements
To be our perfect fit we expect you to:
Have 2+ years of related experience as a collision repair technician;
Posses a know-how of all aspects of repairs for damaged vehicles including body work and when to replace or repair parts;
Be able to follow the instructions and adhere to BMW manufacturing and quality standards for repair works;
Be fluent in Lithuanian language and have basic English language skills;
Have a valid drivers license.
Benefits
Here is what to expect from the day you join our team onwards:
Competitive pay and great, unique variety of benefits;
Highest quality training and development programs - all designed to suit your pace and time. BMW way of working, Accor hotel standards or business development strategies from the world trend conferences, all is on the menu;
A network for sharing knowledge and best practices among colleagues and experts from different sectors and countries;
Career opportunities within the businesses of the Group – no country is too far, no business is unfamiliar, no position is too high;
A modern and lively office, with attentively designed areas for every moment of your work day whether it is a productive work, relaxation, collaboration or a chit-chat.
And most important - freedom to think outside the box, create and realize your ideas.